¡ATTENTION! --Noticias-- ¡ATTENTION!
¡TE GUSTA NUESTRA PAGINA¡ RECOMIENDA-LA CON TUS AMIGOS Y PUBLICARLA MEDIANTE FACEBOOK, ESO NOS AYUDA A CRECER . GRACIAS
PROBLEMAS PARA DESCARGAR? Problemas para enviarnos trabajos ? Envia datos a [email protected]
Problemas de Registro?? Envia datos a [email protected]
BRAVOMAR1
Uploader
---
Seguir Usuario
---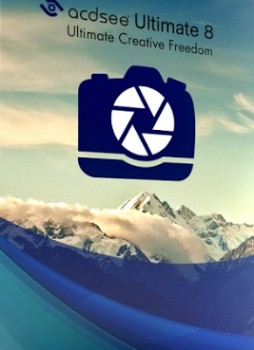 Idioma:
 castellano
Categoria:
 Programas
Tamaño:
 78.22 MB
Comparte:
 estrenos-sub.com
Descripcion
Datos Técnicos
ACDSee Pro v8.2.287 / Ultimate v8.2.406
English | Spanish (Traducción Zacarino) | 78 MB | 63 MB | 74 MB | 32-Bit & 64-Bit | Win 7/8 | NFO
Descripción
Hablar de ACDSee es hablar del visualizador de imágenes más versatil y completo que hay en el mercado.
Se tardaría mucho tiempo en nombrar todas sus posibilidades, así que tan sólo nombraremos su visualización rápida de imágenes, el soporte
para una cantidad inmensa de formatos de imagen, audio y vídeo, la
posibilidad de examinar dentro de archivos comprimidos, el retoque de
imágenes, el procesado de lotes de imágenes y renombrado masivo, la
conversión de formatos… y sigue y sigue.

Esta versión Pro, como su nombre indica, está especialmente enfocada a los profesionales de la imagen. Ofrece un excelente soporte para
imágenes en formato RAW, nuevas herramientas de edición y retoque de
imágenes, más posibilidades a la hora de procesar imágenes masivamente
(ahora también puedes aplicarles efecto sepia, por ejemplo) y la
interfaz ha cambiado ligeramente para hacer que el flujo de trabajo sea
aún más cómodo.


Lo Nuevo

Pixel Targeting – NEW
PicaView – NEW
1-Step EQ – NEW
Smart Indexer – NEW
Edit Mode Fill Tool – NEW
SeeDrive – NEW
History Window – NEW
Gestures – NEW
Filters – NEW
Auto Lens View – NEW
Auto EQ – NEW

Cambios Recientes
ACDSee Ultimate 8.2.0 Release Notes
ACDSee Ultimate 8 is only available in 64-bit.
Added RAW Support for the following Camera Models

Sony A7S

Improvements

Improved panning in crop tool in Edit mode.
Improved Nikon D750 and Olympus Stylus 1 RAW support.
Crop setting is now more user friendly.
Added One Drive support in Folders pane.

Bug Fixes

Fixed a border crash with a certain aspect ratio.
Fixed a crash caused by the watermark and text tool in Edit mode.
Fixed an issue that Dodge & Burn mask preview may not display correctly.
Fixed an issue in Sharpen tool mask.
Fixed a transparency issue when you convert a tiff to PNG.
Fixed an issue that exposure warning may show transparency.
Fixed a rare issue that detail brush may not be in the correct position.
Fixed a rare issue that an image may not load correctly in Detail tab in Develop mode.
Fixed image upload for Facebook and SmugMug.

Known Issues

Content of iPhone and other WIA devices does not display correctly when browsed directly with ACDSee.
In some cases, on Windows 7 and 8, when a camera is connected to a computer via a USB cable, the Import tool may fail to display media
files and will not copy them. In these cases we recommend copying items
from these devices to your computer with Windows Explorer or import the
media through a card reader.

ACDSee uses the base layer's color profile for any additional layers.
When ACDSee moves a layer and commits, everything outside of the editing area will be cropped.
ACDC format is not supported in Develop Mode.
ACDSee Layered Editor, when in the Move Tool, you cannot add masks.

Not Supported

ACDSee does not preserve layers when editing PSD and TIFF files

More Information
For information about ACDSee Ultimate 8 and to access additional resources, please visit the Product Support and Resource page online.
Additional information and resources include:


Software updates
Supported file formats
Supported camera RAW formats
Community site, including peer-to-peer product forums
ACDSee Knowledge Base Articles
Tutorials
Customer Care and Technical Support

Requerimientos del Sistema
Hardware

Intel® Pentium® III / AMD Athlon processor or equivalent (Intel® Pentium® 4 / AMD Athlon XP or equivalent recommended)
512 MB RAM (1 GB RAM recommended)
310 MB free hard drive space (1 GB recommended)
High Color display adapter at 1024 x 768 resolution (1280 x 1024 recommended)

Software

Microsoft® Windows® 7 or Windows® 8
Microsoft® Internet Explorer® 9+
Microsoft® DirectX® 9.0c
Ghostscript 8.0 – for PDF support
Windows Media® Player 9.0
---
BRAVOMAR1
Cargando comentarios espera un momento...
No tienes permisos para comentar.