Bienvenidos. BUSCAMOS UPLOADERS Si quieres Publicar trabajos o aportes enviar mail a emuleteca@gmail.com
SI TENEIS ALGUN PROBLEMA DESCARGA O ENLACES o quieres Publicar : Perfil Althor
The Kissing Booth (2018)
Año de estreno: 2018
---
PORTADA
---
SIPNOSIS
Elle nunca imaginó que el primer beso daría para tanto. Pero, a pesar de que ha conseguido salir con el chico más guapo del instituto, está a punto de perder a su mejor amigo de toda la vida.
---
CAPTURA PRINCIPAL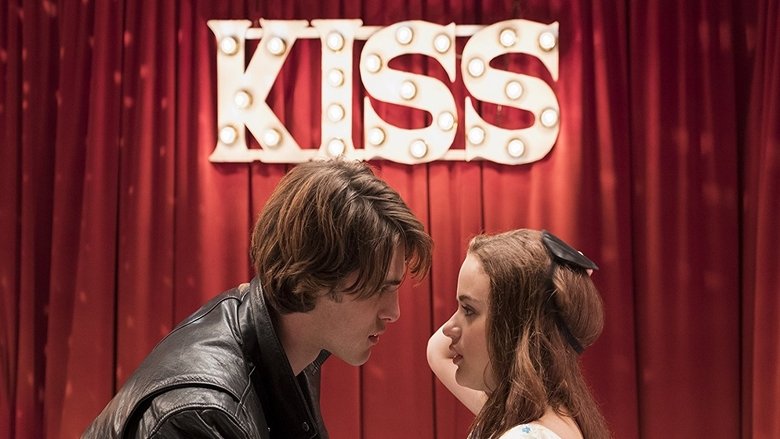 [/align]
---
[align=center]
INFORMCIÓN IMDB
IMDB PROMEDIO: N/A
IMDB VOTOS: N/A
TITULO ORIGINAL: The Kissing Booth
AUDIENCIA: N/A
FECHA DE ESTRENO: N/A
DURACION: N/A
PREMIOS: N/A
PAIS: UK
---
INFORMCIÓN TMDB
CALIFICACION DE TMDB: 8
CONTEO DE VOTOS EN TMDB: 3
PRESUPUESTO: 0
INGRESOS: 0
POPULARIDAD: 0.000157
TMDB ID: 454983
ESTADO DE LA PELICULA: Post Production
[align=center]CATEGORIA/AS GENERO/OS DE LA PELICULA
Romance, Comedia,
---
DIRECTOR/ES DE LA PELICULA
Vince Marcello,
---
ESTRELLA/AS - ACTOR/ES PRINCIPALES DE LA PELICULA:
Molly Ringwald, Joey King, Joel Courtney, Meganne Young,
---
REPARTO ACTOR/ES GENERALES DE LA PELICULA:
Joey King, Molly Ringwald, Joel Courtney, Frances Sholto-Douglas, Nathan Lynn, Meganne Young, Jacob Elordi, Byron Langley, Robbie Tucker, Jessica Sutton, Morné Visser, D. David Morin, Michelle Allen, Carson White, Joshua Daniel Eady, Judd Krok, Dan Elijah Rudin, Chase Dallas, Celina Caroto, Ben Lillie,
---
ENLACES DE DESCARGA eMule
ARCHIVO:  
The Kissing Booth (2018) HD m720p
 [1.70 Gb] [url=http://ed2k.shortypower.org/?hash=E06C7C0F037B64CD6005D86AE8E14D60][/url]
CALIDAD: mkv / HD m720p / H264 / AC3
IDIOMA: Castellano
SUBTÍTULOS: Español forzados.
-------------------------
 HDRip 720x320
Calidad de Audio: Castellano AC3 5.1
Forzados pegados en español
Tamaño: 1.97 GB
1 LINK
INTERCAMBIABLES
---------------
---
Te invitamos a que nos des un like en la Pagina Oficial de eMuleteca!!!! Agreganos para tener los estrenos al momento.https://www.facebook.com/eMuleteca
---
11.05.2018 a las 20:43 hs 0 35 0
---
Cargando comentarios espera un momento...
No tienes permisos para comentar.