Master of the Drunken Fist: Beggar So
Dec 25, 2016
China
90 Min.
Not Rated
Sipnosis
Master of the Drunken Fist
Beggar So
Un joven es traicionado por un codicioso militar y expulsado de palacio.
Un mendigo le enseñará la técnica del puño borracho para poder vengarse.
Due to a conspiracy, the wealthy So Chan loses everything but is saved by the Beggars' Sect.
He learns the long lost martial art – Drunken Fist, to defeat the person who framed him.
I love terrible kung fu movies. That being said, this was so much worse than terrible that I couldn't even finish it. If a film could give a human being cancer, this would be the one.
The fight choreography was decent.
The direction, acting, dialogue and everything else about the movie made me want to strangle puppies.
HBO did a very, very poor job of rendering this story watchable.
1/10 can not watch.
Can also not watch the next movie because I've poured bleach in my eyes in order to not be haunted by this crap.
Debido a una conspiración, el millonario So Chan lo pierde todo.
Salvado por una secta, él aprende un arte marcial casi perdido por el tiempo para derrotar a la persona que confabuló contra él.
Acción y tortazos en esta divertida obra llamada Master of the Drunken Fist: Beggar So. Con todos los elementos del cine asiático de artes marciales (y una pizca de comedia). Nos llega de la mano de la HBO-Asia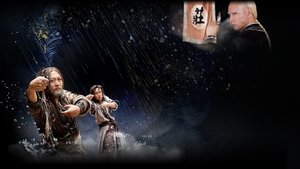 Titulo Original
Master of the Drunken Fist: Beggar So
IMDb Rating 4.4 114 Votos
TMDb Rating 6 Votos
Director
Reparto
Enlaces
| Torrent | Calidad | Idioma | Formato | Plataforma | Detalles | Agregado | User |
| --- | --- | --- | --- | --- | --- | --- | --- |
| Obtener Torrent | DVDrip | Castellano | AVI | MultiPlataforma | 1,81 GB | 5 meses | eMuleteca |